The Hidden Revenue Stream in Wide Format Supplies
As the printing industry continues to adapt and change to the current economic climate, the value in selling wide format supplies is undeniable. If you are only selling OEM wide format supplies, you may be sacrificing revenue. In this webinar, Clover Imaging's in-house expert Michael Frothingham will discuss the changing wide format market, margin expectations and Clover's wide format offerings.
Thank you to all who attended!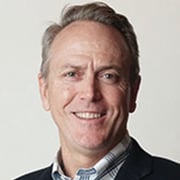 Presenter: Michael Frothingham
Title:VP Specialty Ink Jet - Wide Format & Postal
Key Topics
Why "NOW" is the Time to Capitalize on Wide Format
Wide Format Landscape & Targets in the Covid 19 Market
Selling Tactics & Strategies VS. OEM Game of Fear
Clover's Wide Format Offering