CLOVER'S JULY WEBINAR
USING SUSTAINABILITY AS
A COMPETITIVE ADVANTAGE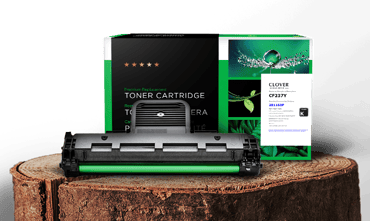 On July 28th we dove into what you need to know about sustainability to take advantage of this rapidly growing market.
A recent study from IBM showed that 73% of business executives surveyed expect their sustainability goals to help them drive business results that last. Sustainability is no longer a nice to have. It's become an integral component of many organizations' go-to-market strategy. If you aren't providing your customers with environmentally friendly purchasing options, you can bet someone else will.
Key topics included:
ESG, LCA, circular economy. Understanding the lingo so you can confidentially talk about sustainability with your customers.
Who is the target audience for sustainability and how can you meet their needs?
Opportunities for sustainability in the federal, state, local, and education sectors.
Tools and talk track for communicating the sustainability value proposition of remanufactured printer cartridges.
A review of Clover Imaging's new Life Cycle Assessment.
Sustainability resources available to Clover Imaging partners.
Order your customizable "What happens when you recycle a printer cartridge?" video!