We all know the expression: When life gives you lemons, make lemonade. Our country, communities, family and businesses have just been thrown a giant lemon. Now what? Clover Imaging Alliance has brought together three industry-leading companies to help dealers position their business for the new market realities.
Attendees can receive a no cost evaluation of their
service operations, parts, labor, and supply expenses.

Webinar Three: Get More Lemons! COVID-19 marks the end of an era. You cannot grow business as a print only reseller. The migration from office to home worker has further reduced the opportunity for large MFP/A3 placements. We knew it was going to happen, but we didn't know it would happen overnight.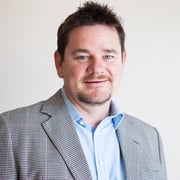 Presenter: Norm McConkey
Title: Director/Owner MPS Toolbox
For those companies left, and the employees still working at them here's the question:What is the idea we can get behind and promote to customers that help us stay relevant to our customers? The answer: Go Digital. Norm McConkey of MPS Toolbox will outline ways you can use e-commerce to increase transactional revenue from unmanaged devices and enhance account penetration.
Key Topics
How can I add NEW supplies revenue from devices I am monitoring but not managing?
How can I sell existing customers: laptops, software, office supplies, cleaning and breakroom products?
Can I be THE CHOICE for home office workers in my account base?
Leasing companies make a lot of money? How can you get some of that?
View Recording
View Other Webinars
Something Powerful
Tell The Reader More
The headline and subheader tells us what you're offering, and the form header closes the deal. Over here you can explain why your offer is so great it's worth filling out a form for.
Remember:
Bullets are great
For spelling out benefits and
Turning visitors into leads.